With new Coronavirus (COVID-19) developments happening every hour, we continue to monitor the situation and adjust our plans to ensure we're doing the most we can to keep our members, staff and the community as healthy as we can.
---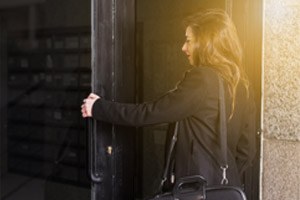 Back To Normal Lobby Hours
As of Monday, July 6th we are reverting back to our Normal Lobby Hours.
Main Branch
Lobby Hours
Monday............8:30 am - 5:00 pm
Tuesday............8:30 am - 5:00 pm
Wednesday.......9:30 am - 5:00 pm
Thursday...........8:30 am - 5:00 pm
Friday................9:00 am - 6:00 pm
Drive-Up Hours
Monday-Thursday.......8:00 am - 5:30 pm
Friday...........................8:00 am - 6:00 pm
Atwater Branch
Lobby Hours & Drive-Up Hours
Monday............8:30 am - 5:00 pm
Tuesday............8:30 am - 5:00 pm
Wednesday.......9:30 am - 5:00 pm
Thursday...........8:30 am - 5:00 pm
Friday................9:00 am - 6:00 pm
 M St Branch
Lobby Hours & Drive-Up Hours
Monday............Closed
Tuesday............8:30 am - 5:00 pm
Wednesday.......9:30 am - 5:00 pm
Thursday...........8:30 am - 5:00 pm
Friday................9:00 am - 6:00 pm
Saturday...........9:00 am - 2:00 pm
Walk Up Window No Longer Available
Los Banos Branch
Lobby Hours
Monday-Thursday.......10:00 am - 5:00 pm
Friday...........................10:00 am - 6:00 pm
Our remote services will continue to be available to Members around the clock. We strongly encourage our Members to use cu@home Online Banking, MSEFCU Mobile App and the Co-Op ATM network to complete your banking transactions. All Loan and New Account business can be conducted through our website or by calling into the Credit Union to get your application started. 
---
Loan Relief Services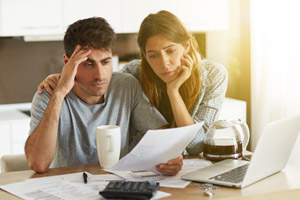 Your financial wellbeing is important to MSEFCU and if you are experiencing reduced or lost income due to the Coronavirus Pandemic, we are here to help, as we always have been.
We hope to lessen the financial hardship during this unfortunate situation by offering different options to suit your needs, such as delaying a payment, waiving fees, increasing a credit line, or getting a low interest loan with no payment due for 60 days.
If you have been financially impacted by COVID-19, MSEFCU can help! Please call us at 209-383-5550 ext 141/142.
---
Remote Services
ATM's - Take advantage of our nearly 30,000 surcharge free ATMs. Some of which take deposits as well. Click here to locate an ATM nearest you.
cu@home Online Banking & MSEFCU Mobile App - Use these electronic services to: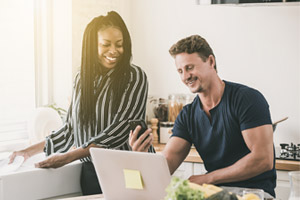 • Check your balances
     •  View account history
     •  Make transfers
     •  Deposit checks (Mobile App Only)
     •  Pay your bills
     •  Apply for loans
     •  Call or email us
For Online Banking or Mobile Banking questions call 383-5550 x144/154.
Day & Night Teller - To use our Audio Response Teller call 209-383-5550 option 8 or 833-553-2938 and follow the prompts or click here for instructions. 
Night Drop - Use an envelope and utilize the night "depository" drawer at our Main Branch, Atwater Branch and Los Banos Branch.
Loans - We are still processing loans! Loan applications can be submitted online or you can call us to start your application at 209-383-5550 x141/142.
Open an Account Online - If you're looking to open an account, you can do so online by clicking here.
---
Coronavirus Scams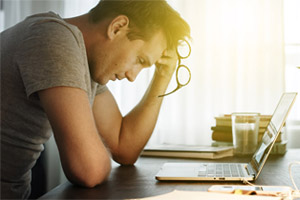 Fraudsters haven't wasted any time with scams related to the Coronavirus, especially since congress passed the large COVID-19 relief and stimulus package. There has been a rise in fraud due to the stimulus package and they expect the fraud to continue throughout the pandemic. We are asking our members to be vigilant during these times.
In response to the federal stimulus package, keep in mind that the IRS doesn't initiate contact with taxpayers by email, text messages or social media channels to request personal or financial information. This includes requests for PIN numbers, passwords or similar access information for credit cards, banks or other financial accounts.
Please always remember to never share your personal information or give out your bank account information. If something looks suspicious or seems too good to be true, it probably is. For more information on how to avoid Coronavirus scams, visit consumer.ftc.gov.
---
Your Money is safe with MSEFCU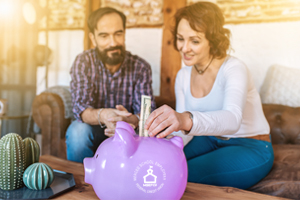 As the situation progresses, MSEFCU wants to assure our members that your funds are safe and will be accessible.
All deposits at federally insured credit unions are protected by the National Credit Union Share Insurance Fund (NCUSIF), with deposits insured up to at least $250,000 per individual depositor.
It is important to know; credit union members have never lost a penny of insured savings at a federally insured credit union.
---
We will continue to closely monitor the situation and follow the guidance recommended by the CDC, Federal, State and Local Agencies. Your health, safety and welfare are our highest priority. For additional information about COVID-19, you can find the latest report from the CDC website.
While our lobby hours are reduced, Merced School Employees Federal Credit Union wants to reassure our members that we are here for you. We are here to serve your needs while ensuring access to your money and accounts at MSEFCU. Please continue to check our Coronavirus Preparedness page, your emails from us, visit our Facebook page and/or Instagram page for additional updates.
In the meantime, stay healthy and thank you for doing your part to ensure the safety and well being of yourself and those around you.