Forget the lines and deposit slips...
Just snap a couple photos of your check from the MSEFCU Mobile App and the funds will deposit directly into your checking account.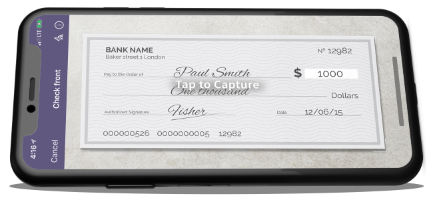 Mobile Deposit is simple, convenient and secure.  You can make check deposits anytime, anywhere, right from your phone or tablet. Find it in MSEFCU's Mobile App for Apple, Android and tablets. 
Note: You must first establish your cu@home online banking account before mobile app use.