Effective as of: September 1, 2020
Rate Type: Fixed
3 Month Term Savings 0303  -  $2,000 - $999,999
Minimum Balance is $2,000 / Minimum to Earn Dividends is $2,000
| Dividend Rate | Annual Percentage Yield | Dividend Declaration Date |
| --- | --- | --- |
| .30% | .30% | |
6 Month Term Savings 0306  -  $2,000 - $999,999
Minimum Balance is $2,000 / Minimum to Earn Dividends is $2,000
| Dividend Rate | Annual Percentage Yield | Dividend Declaration Date |
| --- | --- | --- |
| .40% | .40% | 06/17/20 |
1 Year Term Savings 0312  -  $2,000 - $999,999


Minimum Balance is $2,000 / Minimum to Earn Dividends is $2,000
| Dividend Rate | Annual Percentage Yield | Dividend Declaration Date |
| --- | --- | --- |
| .70% | .70% | 06/17/20 |
2 Year Term Savings 0324
Minimum Balance is $2,000 / Minimum to Earn Dividends is $2,000
| Amount | Dividend Rate | Annual Percentage Yield | Dividend Declaration Date |
| --- | --- | --- | --- |
| $2,000 - $49,999 | .80% | .80% | 09/01/20 |
| $50,000 - $999,999 | .90% | .90% | 09/01/20 |
3 Year Term Savings 0336
Minimum Balance is $2,000 / Minimum to Earn Dividends is $2,000
| Amount | Dividend Rate | Annual Percentage Yield | Dividend Declaration Date |
| --- | --- | --- | --- |
| $49,999 | 0.90% | 0.90% | 09/01/20 |
| $50,000 - $999,999 | 1.00% | 1.01% | 09/01/20 |
4 Year Term Savings 0348
Minimum Balance is $2,000 / Minimum to Earn Dividends is $2,000
| Amount | Dividend Rate | Annual Percentage Yield | Dividend Declaration Date |
| --- | --- | --- | --- |
| $49,999 | 1.00% | 1.01% | 09/01/20 |
| $50,000 - $999,999 | 1.10% | 1.11% | 09/01/20 |
5 Year Term Savings 0360
Minimum Balance is $2,000 / Minimum to Earn Dividends is $2,000
| Amount | Dividend Rate | Annual Percentage Yield | Dividend Declaration Date |
| --- | --- | --- | --- |
| $49,999 | 1.10% | 1.11% | 09/01/20 |
| $50,000 - $999,999 | 1.20% | 1.21% | 09/01/20 |
1 Year IRA Term 0412/0512
Minimum Balance is $2,000 / Minimum to Earn Dividends is $2,000
| Dividend Rate | Annual Percentage Yield | Dividend Declaration Date |
| --- | --- | --- |
| 0.70% | 0.70% | 06/17/20 |
2 Year IRA Term 0424/0524
Minimum Balance is $2,000 / Minimum to Earn Dividends is $2,000
| Amount | Dividend Rate | Annual Percentage Yield | Dividend Declaration Date |
| --- | --- | --- | --- |
| $49,999 | 0.80% | 0.80% | 09/01/20 |
| $50,000 - $999,999 | 0.90% | 0.90% | 09/01/20 |
3 Year IRA Term 0436/0536
Minimum Balance is $2,000 / Minimum to Earn Dividends is $2,000
| Amount | Dividend Rate | Annual Percentage Yield | Dividend Declaration Date |
| --- | --- | --- | --- |
| $49,999 | 0.90% | 0.90% | 09/01/20 |
| $50,000 - $999,999 | 1.00% | 1.01% | 09/01/20 |
1 Year - Roth Conversion 0612
Minimum Balance is $2,000 / Minimum to Earn Dividends is $2,000
| Dividend Rate | Annual Percentage Yield | Dividend Declaration Date |
| --- | --- | --- |
| 0.70% | 0.70% | 06/17/20 |
2 Year - Roth Conversion 0624
Minimum Balance is $2,000 / Minimum to Earn Dividends is $2,000
| Amount | Dividend Rate | Annual Percentage Yield | Dividend Declaration Date |
| --- | --- | --- | --- |
| $2,000 - $49,999 | 0.80% | 0.80% | 09/01/20 |
| $50,000 - $999,999 | 0.90% | 0.90% | 09/01/20 |
3 Year - Roth Conversion 0636
Minimum Balance is $2,000 / Minimum to Earn Dividends is $2,000
| Amount | Dividend Rate | Annual Percentage Yield | Dividend Declaration Date |
| --- | --- | --- | --- |
| $49,999 | 0.90% | 0.90% | 09/01/20 |
| $50,000 - $999,999 | 1.00% | 1.01% | 09/01/20 |
1 Year - Roth IRA 0712
Minimum Balance is $2,000 / Minimum to Earn Dividends is $2,000
| Dividend Rate | Annual Percentage Yield | Dividend Declaration Date |
| --- | --- | --- |
| 0.70% | 0.70% | 06/17/20 |
2 Year - Roth IRA 0724
Minimum Balance is $2,000 / Minimum to Earn Dividends is $2,000
| Amount | Dividend Rate | Annual Percentage Yield | Dividend Declaration Date |
| --- | --- | --- | --- |
| $2,000 - $49,999 | 0.80% | 0.80% | 09/01/20 |
| $50,000 - $999,999 | 0.90% | 0.90% | 09/01/20 |
Minimum Balance is $2,000 / Minimum to Earn Dividends is $2,000
| Amount | Dividend Rate | Annual Percentage Yield | Dividend Declaration Date |
| --- | --- | --- | --- |
| $49,999 | 0.90% | 0.90% | 09/01/20 |
| $50,000 - $999,999 | 1.00% | 1.01% | 09/01/20 |
1 Year - Coverdell Education 0812
Minimum Balance is $2,000 / Minimum to Earn Dividends is $2,000
| Dividend Rate | Annual Percentage Yield | Dividend Declaration Date |
| --- | --- | --- |
| 0.70% | 0.70% | 06/17/20 |
2 Year - Coverdell Education 0824
Minimum Balance is $2,000 / Minimum to Earn Dividends is $2,000
| Amount | Dividend Rate | Annual Percentage Yield | Dividend Declaration Date |
| --- | --- | --- | --- |
| $2,000 - $49,999 | 0.80% | 0.80% | 09/01/20 |
| $50,000 - $999,999 | 0.90% | 0.90% | 09/01/20 |
3 Year - Coverdell Education 0836
Minimum Balance is $2,000 / Minimum to Earn Dividends is $2,000
| Amount | Dividend Rate | Annual Percentage Yield | Dividend Declaration Date |
| --- | --- | --- | --- |
| $49,999 | 0.90% | 0.90% | 09/01/20 |
| $50,000 - $999,999 | 1.00% | 1.01% | 09/01/20 |
APY is Annual Percentage Yield. The rates quoted above are accurate and effective for the above accounts as of the effective date indicated. Term Savings rates remain fixed for the term of the account. Unless otherwise paid, dividends will be credited to your account and compounded every month. Fees or other conditions could reduce the earnings on the account. A penalty may be imposed for withdrawals before maturity. If you have any questions or need current rate information on your accounts, please call 209-383-5550 or 1-800-542-2345 x 155, or dial 209-383-5550 option 5. 
Rates subject to change without notice.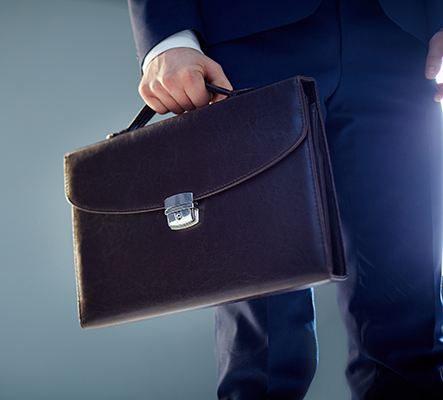 Are you ready to make the first move in your new career? Come work for us!
Get the power to make purchases wherever you are, whenever you need to, without draining your savings!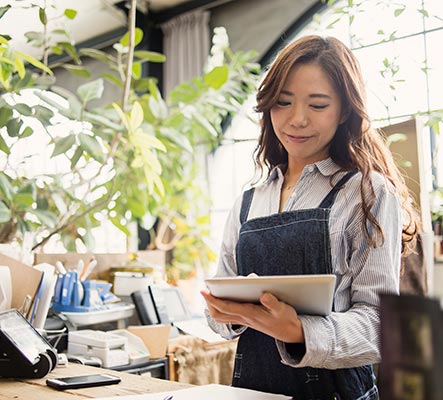 Maintaining stability in your budget and personal finances can be difficult. We have partnered with BALANCE making it easy for you to stay on top of your financial situation.